【OIA】Universitas Brawijaya delegation visits. Establishing a collaborative partnership.

Source: Office of International Affairs, NCHU /Translated by Sharon Hsu and Jennifer Chen
On August 1, 2023, delegates from Universitas Brawijaya, Indonesia visited National Chung Hsing University (NCHU). The delegation includes Dean of Faculty of Agricultural Technology-Prof. Yusuf Hendrawan, Dean of Academic Affairs-Dr. Endrika Widyastuti, Dean of General- Dr. Dodyk Pranowo, Head of Department Agro-industrial Technology,Prof. Sri Suhartini and Head of Department Food science and Biotechnology,Tunjung Mahatmanto. NCHU delegation comprised Vice President for International Affairs, Dr. Chi-Chung Chou, Director of Division of Academic Exchange, Office of International Affairs, Dr. Edith Su.
Universitas Brawijaya is the 11th Indonesian partner university of NCHU. This visit not only contributes to deepening the mutual understanding between the two universities but also establishes a further intention for collaboration through this exchange with our College of Agriculture and Natural Resources.
This visit marks a promising beginning between the two institutions. Both Universitas Brawijaya and National Chung Hsing University are comprehensive universities, encompassing various fields such as agriculture, medicine, engineering, law, and veterinary medicine. UB maintains constant interactions with several institutions in Taiwan, and through the establishment of sister schools, we anticipate expanding the partnership between the two universities in various aspects in the future, thus creating opportunities for exchange between students and faculty from both sides.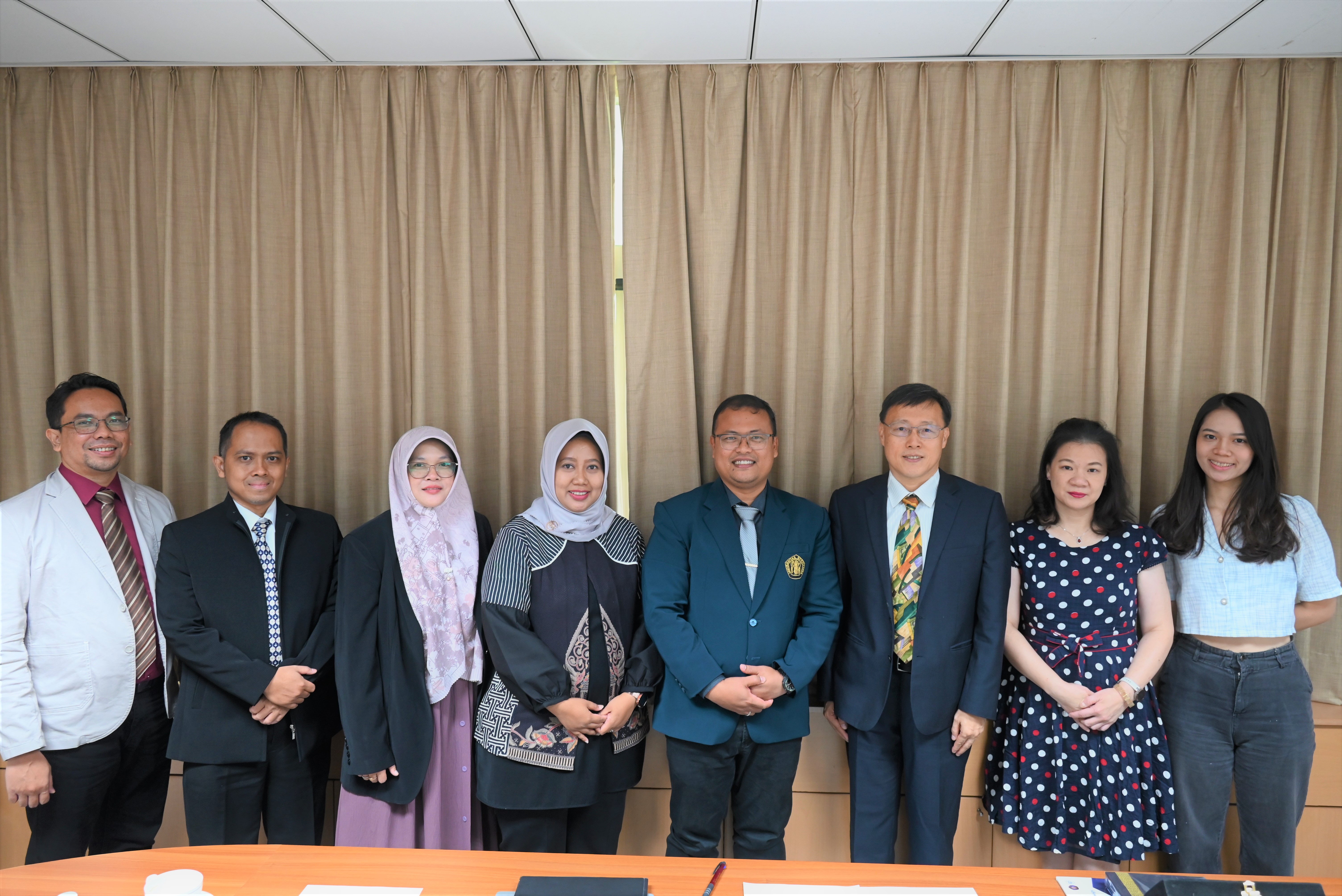 Tunjung Mahatmanto、Dr. Dodyk Pranowo、Prof. Sri Suhartini、Endrika Widyastuti、Prof. Yusuf Hendrawan、Dr. Chi-Chung Chou、 Dr. Edith Su