OIA Chinese LINE Pop-Up event~
Get 1 point easily!
Activities' Duration: From now until March 3, 2023
Step 1: Add "OIA Chinese LINE Official Account" as a Friend
(1) Scan the QRcode or (2) Search OIA's LINE ID: @oianchu
*Please note that OIA has 2 different LINE accounts, if you want to join "My NCHU era" activities (gather points for lottery) , please add this OIA Chinese account as a friend.*
Step 2: Let us know who you are, and collect 1 point.
From now until March 3, 2023, send a message that include your "Name, Department, Grade, Student ID number, and Nationality ", and you can get 1 point of OIA LINE reward card (My NCHU era).
[This event is limited to one entry per person]
[The point will be sent within 7 working days]
Step 3: Collect the Points of Reward Card by Joining OIA's Activities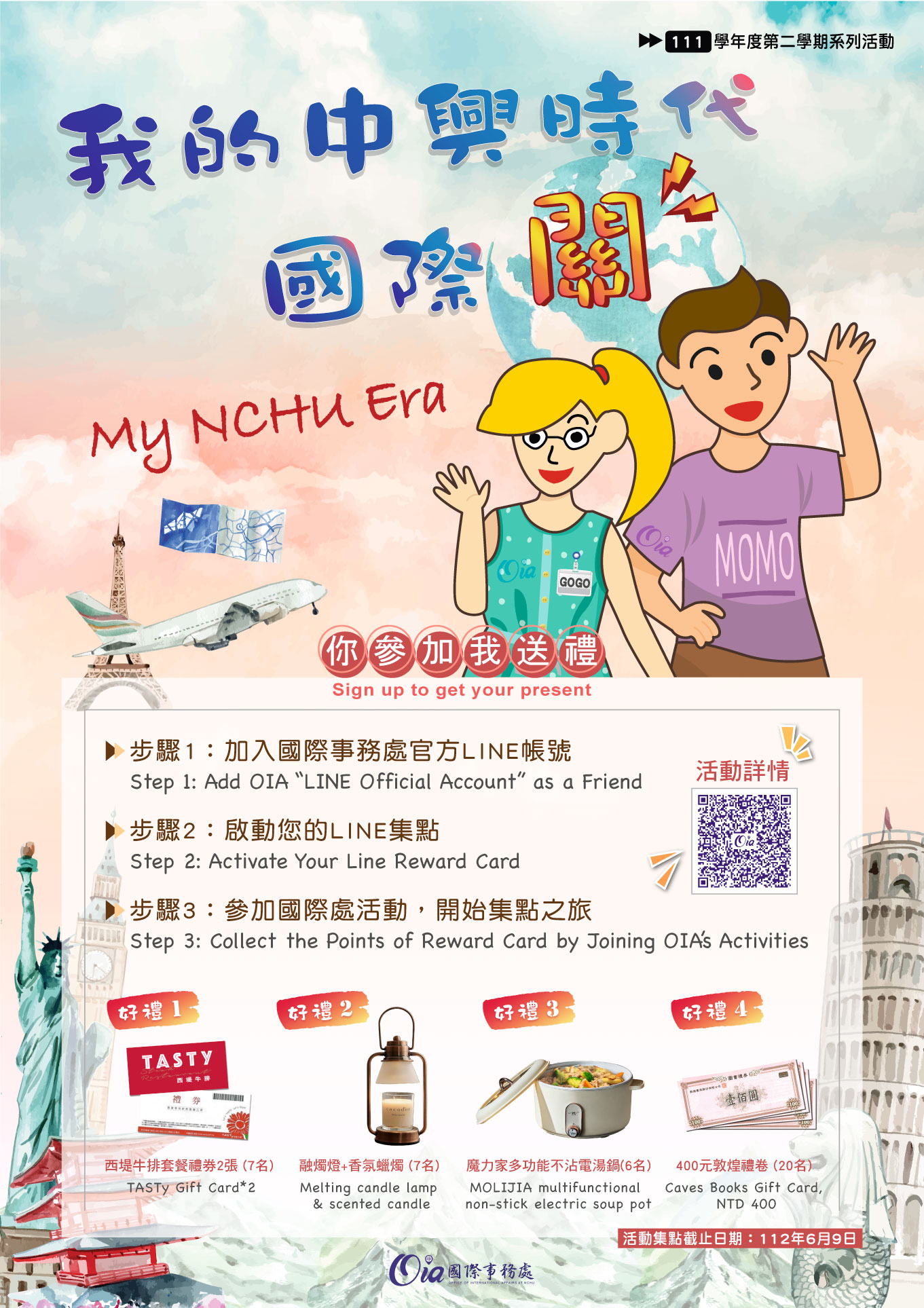 Contact person: Ms. Angel LI
EMAIL: This email address is being protected from spambots. You need JavaScript enabled to view it.