NCHU Alumni Working Experience Sharing Workshop
[Expired]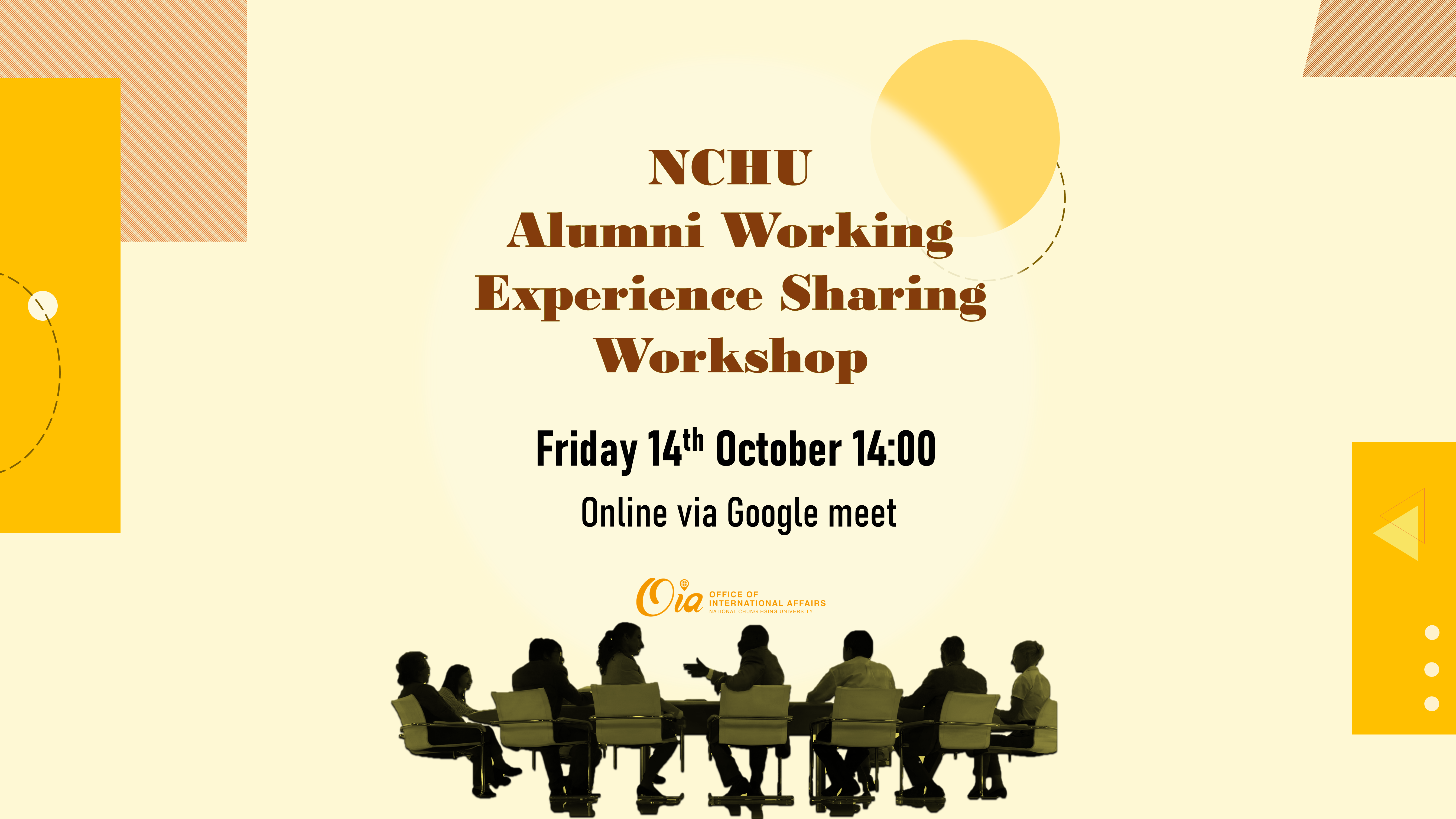 To enhance the willingness of our foreign students to stay in Taiwan, we invited three NCHU alumni to share their working experiences in Taiwan.
Through their sharing of job hunting and practical work experience, we hope to give our foreign student a better understanding of working environment in Taiwan.
If you are interested in this workshop, sign up now~!
Event Information
Date: Oct, 14 (FRI)
Time: 14:00-15:00
How to join
Registration Link: Expired
Contact Info
OIA
This email address is being protected from spambots. You need JavaScript enabled to view it.