TCUS - 2021 Sri Lanka Event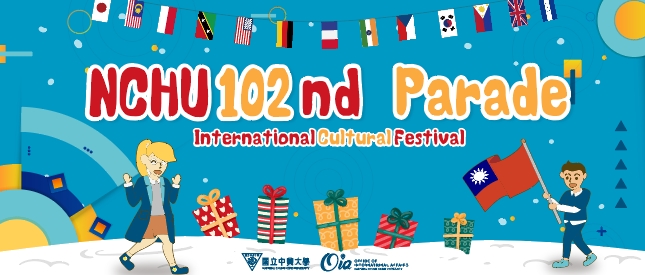 2021 Sri Lanka Event × NCHU International Festival Market!
NCHU has reached its 102nd Anniversary!
We are holding NCHU International Festival Market and selling Sri Lankan food in the market.
If you are curious the flavor of Sri Lanka food, welcome to join us!
TCUS sponsors one-way railway tickets from the county you studying in to Taichung city* for all nationalities students currently enrolled at TCUS and Sri Lankan students currently studying in Taiwan but not enrolled at TCUS.
APPLY>>Here
Quota: total 40 students (first come first served)
Deadline of registration: 2021/12/6 (Mon) 9:00AM
Time: 2021/12/11(Sat) 12:00PM-17:00PM
Venue: Grass Field at the back of the Administrative Building, NCHU
Ways to Arrive NCHU>>Here
Process:
1. APPLY NOW>>Here
2. TCUS will send successful applicants the confirm email
3. On 11 Dec, please bring your railway ticket, student ID card and ARC/ID card to OIA@NCHU booth. (We will collect your railway ticket)
4. After confirming your qualification, we will transfer the transportation fee to your bank account within 3 weeks.
NOTICE:
*1. We only accept 11 Dec 2021 railway tickets.
High speed railway, bus and other transportation receipts are not accepted.
2. If your university located in Kaohsiung but you departure from Tainan to Taichung, you will be sponsored the fee from Tainan to Taichung.
3. If you buy a discount ticket, you will be sponsored the fee you pay.
🎪More Information about International Festival Market>>HERE
Contact Person:
Ms. Chang (This email address is being protected from spambots. You need JavaScript enabled to view it.)