【Forwarded】2023 NCHU Enterprise Recruitment Seminar
From March 13 to March 28, several company will come to the campus to hold Enterprise Recruitment Seminar.
Location: Library 6F Conference Hall
Company List: Please see attached file
Students will have the opportunity to know more about the company, such as job vacancies, compensation, working environment etc.
Students can also give their resume to the HR in the seminar.
The event will be conducted in Chinese. However, we still suggest foreign students join the seminar if one would like to work in Taiwan in the future.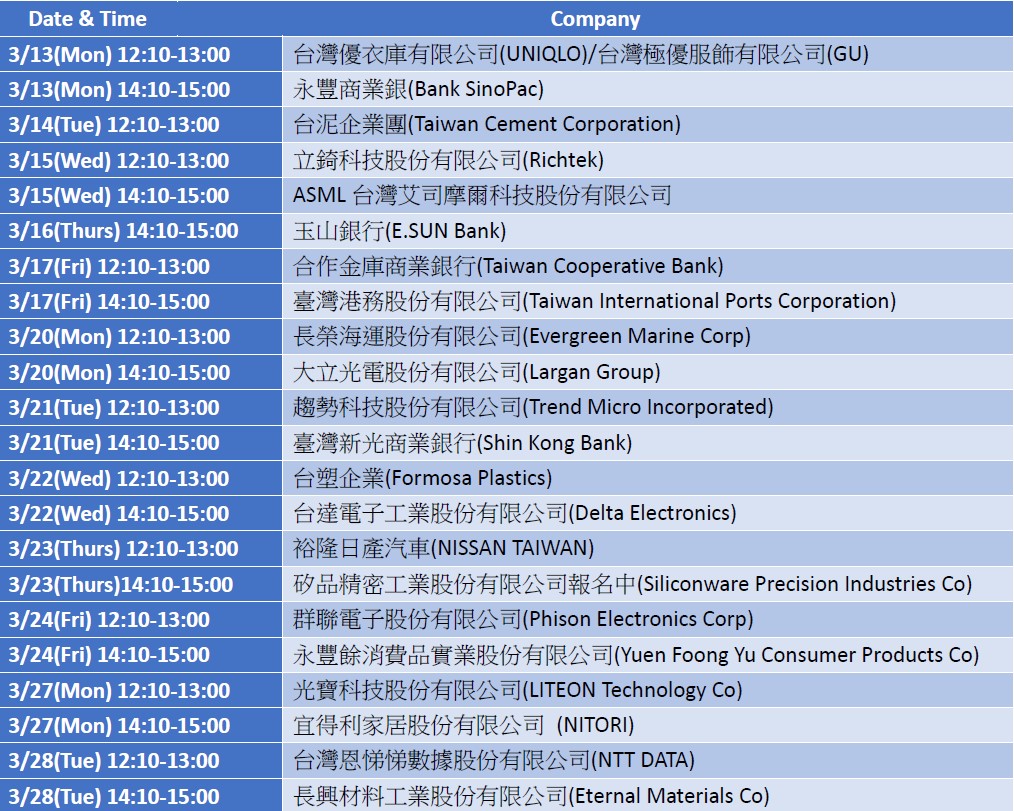 -------------------------------------------------------------------------------------------------------------------------------------------------------------------------------------------
Attachment: