【DS】The NCHU Scholarship Result of International Degree-seeking Students for 2022/2023 Existing & New Students
Congratulations to our 2022/2023 NCHU Scholarship recipients!!
The student ID numbers of all recipients are posted below.
* Scholarship recipients should read the Scholarship regulations carefully, failure to comply with regulations may result in disqualification. English | Mandarin
*Partial tuition waiver: If you are awarded partial tuition waiver, the payment is the same as local Taiwanese students', approximately NTD 30,000/semester.
For further assistance, please Contact Ms Jennifer Yen at This email address is being protected from spambots. You need JavaScript enabled to view it.
Existing students
Scholarship duration for existing students is from August 2022 to July 2023.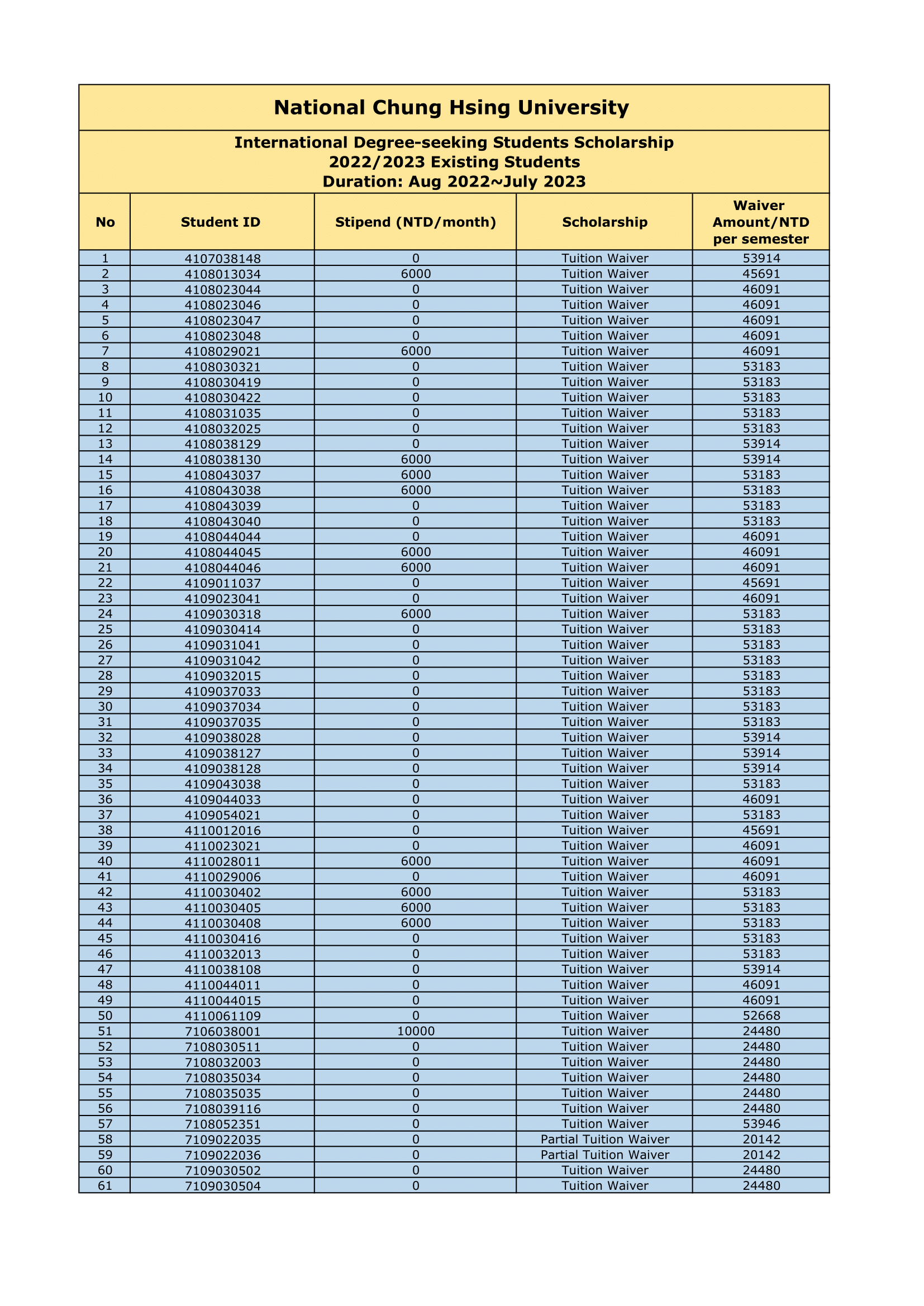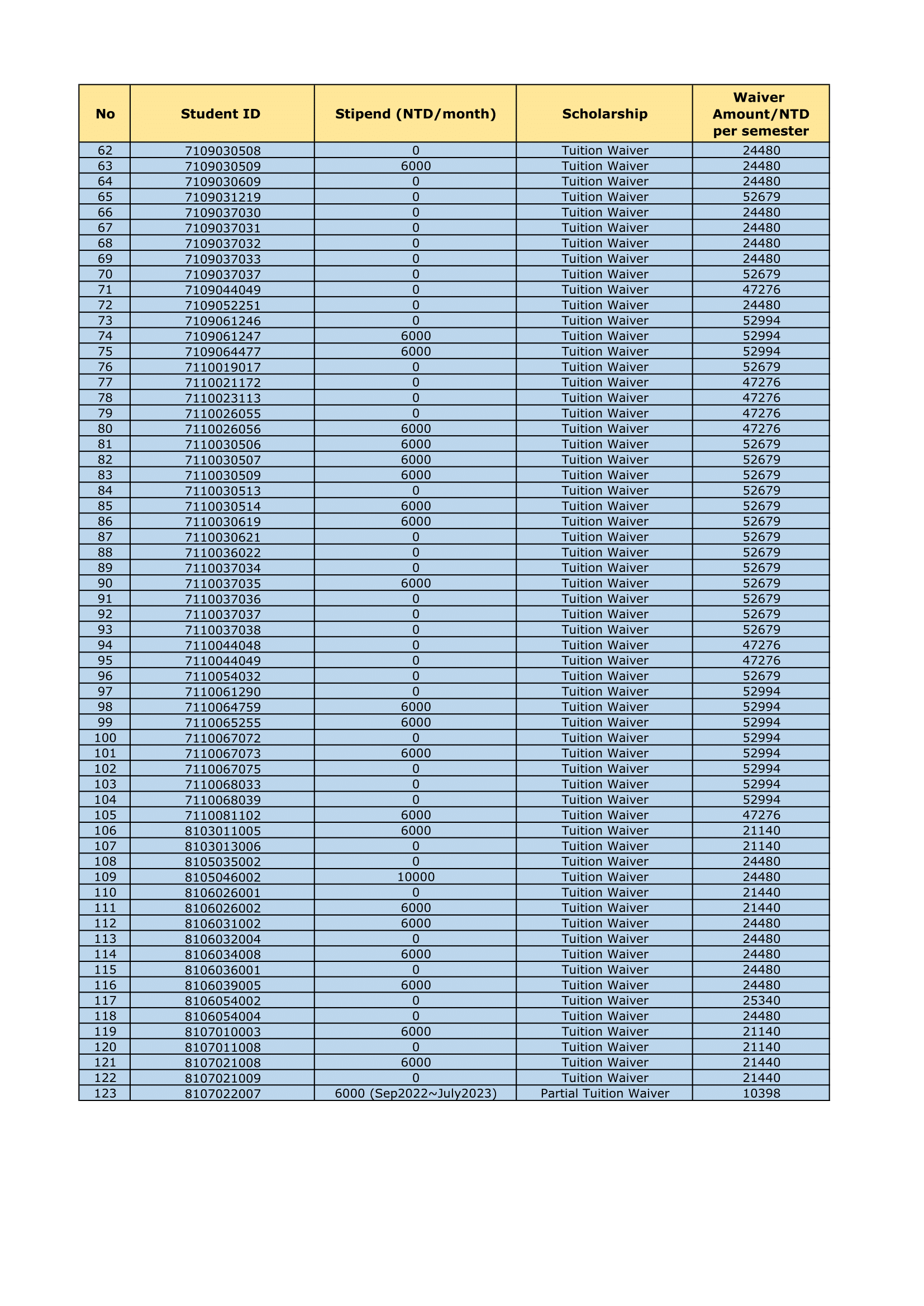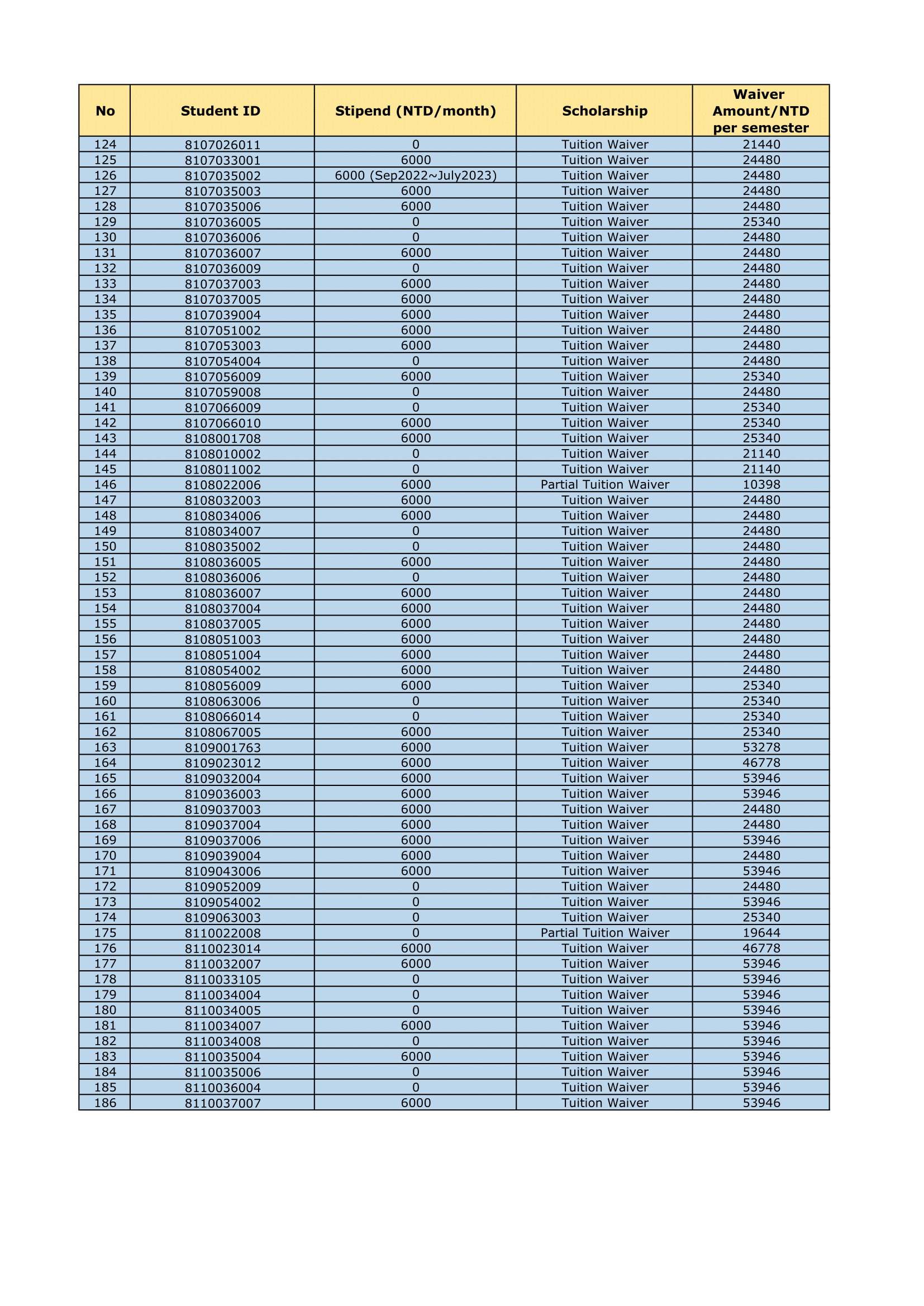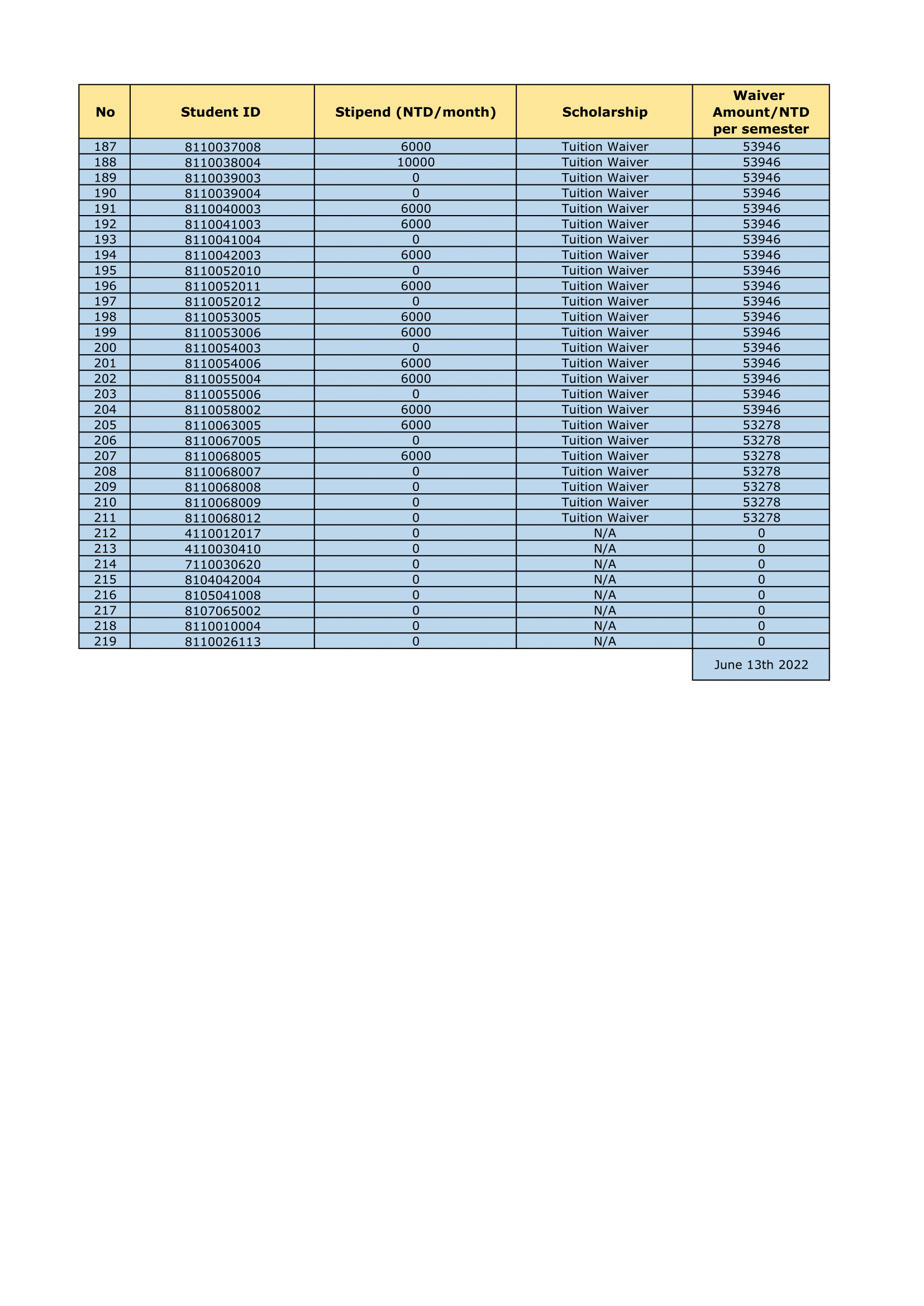 New students
Scholarship duration for new students is from September 2022 to July 2023.